The shady side of Kaley Cuoco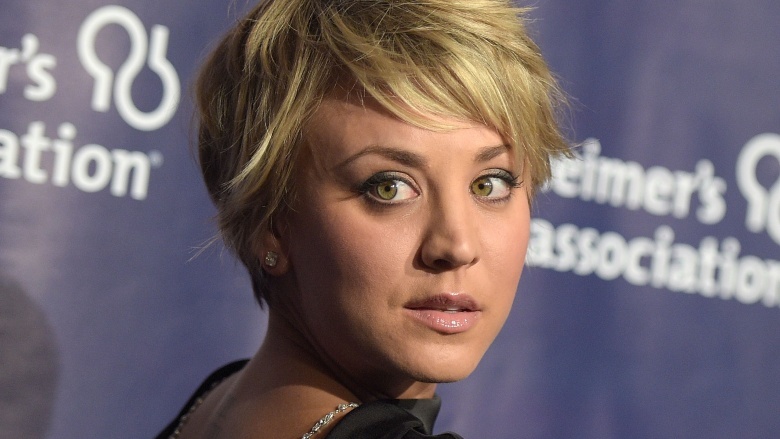 Getty Images
She may come off as America's bubbly sweetheart on The Big Bang Theory, but Kaley Cuoco's real life is rife with turmoil and shady decisions. From rocky relationships to misguided publicity stunts, this talented leading lady has a knack for stirring up trouble.
She disrespected the American flag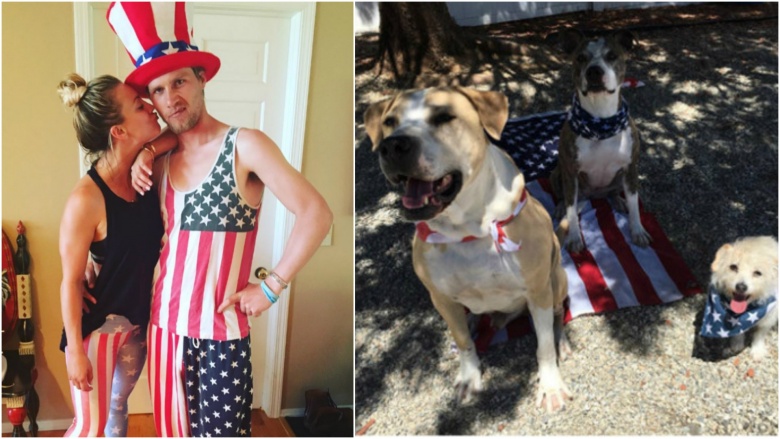 Cuoco stepped in a steaming pile of controversy on July 4, 2016 when she posted a photo on Instagram of her dogs sitting on an American flag placed on the ground. She intended for the photo to be a fun Independence Day message, but the U.S. Flag Code dictates that Old Glory should not touch the ground or be utilized as bedding.According to the Page Six, Cuoco's photo was immediately ripped to shreds in the comments section. "Shame on you, Kaley," wrote one Instagram user. "You lost a fan."
As the barrage intensified, Cuoco deleted the photo and issued an apology on Instagram. "…I have the utmost respect for my country. I am a proud American in every sense of the word. I understand the American flag stands for our freedom and represents American heroes, past and present."
"I made a mistake," she said. "I sincerely apologize to anyone that has been offended by my previous post. This is no way reflects my feelings toward what the American flag represents. Living in the public eye can be extremely difficult at times. Every mistake and every imperfection is amplified. I am not perfect. I am a proud American, today, tomorrow, alwaysThe shady side of Kaley Cuoco
The apology was accompanied by a photo of the American flag in the shape of a heart.
Knowing how obsessed she is with online chatter, did this unfortunate error leave Cuoco feeling red, white, and bruised? Nope, at least not if you judge by her other Independence Day posts, which featured beer drinking and goofy 'Merica clothing.
She's obsessed with herself (or at least what people say about her)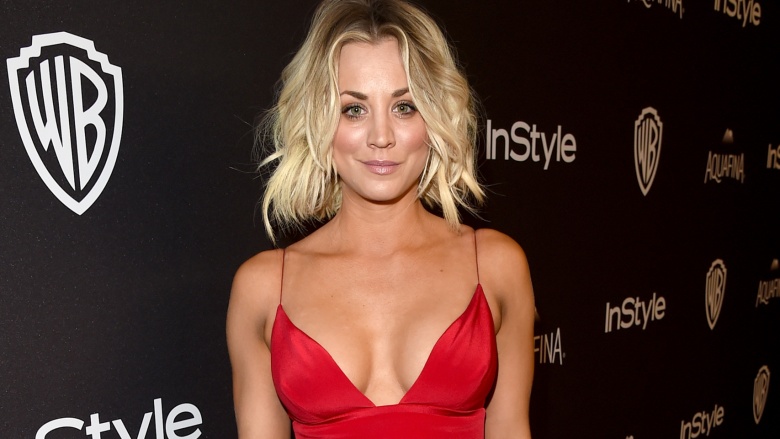 Getty Images
Speaking to Cosmopolitan in 2014, Cuoco openly admitted to being "obsessed" with what people say about her online. "I'll read something from someone in Indiana who's like, 'She looked disgusting in that dress,' and it's going to ruin my night," she said.
Cuoco even found herself doing the unthinkable—acting on the advice of cyber bullies. "I started reading and thought, 'Maybe I need to make more of an effort and not go out in my UGGs and be disgusting.' So I started putting on makeup. And they started writing, 'Wow, someone really likes being in front of the camera' and 'Her hair's done now for coffee.' I couldn't do anything right," she said. "But I'm obsessed. I openly admit to being totally insane about that."
On the one hand, it's vaguely charming to read about a celebrity who acts like we do on occasion. On the other, Cuoco's open obsession with what people think about her suggests a troubling degree of narcissism and fragility. In which case, we hope she never finds this article.